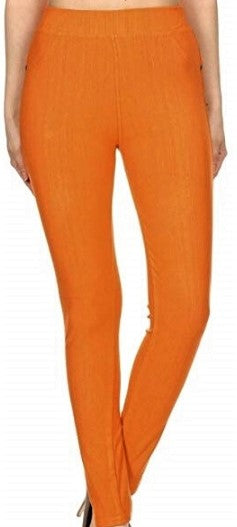 Our best seller, with over 8,000 pairs sold!
What makes these pants magic? Two things; Our proprietary cotton/poly blend of fabric that allows for a one size fit that retains it shape and stretch each time you wash them, and their 3 in one utility (as seen in the video below) that allows the pants be guided to any length showing no seams or lines to allow you to wear them as either a full leg pant, rolled leg bottom or as a warm weather Capri pant.  Cool in summer; perfect for sandals and warm in winter; always sliding gracefully into boots.
Our Magic pants make traveling with one pair of pants a breeze allowing a quick transition from cocktails and heels to walking the beach for shells!
One size; X/S to 3XL and looking great on all! Perfect gift for all ages! Try one pair and you will be hooked!!!!!