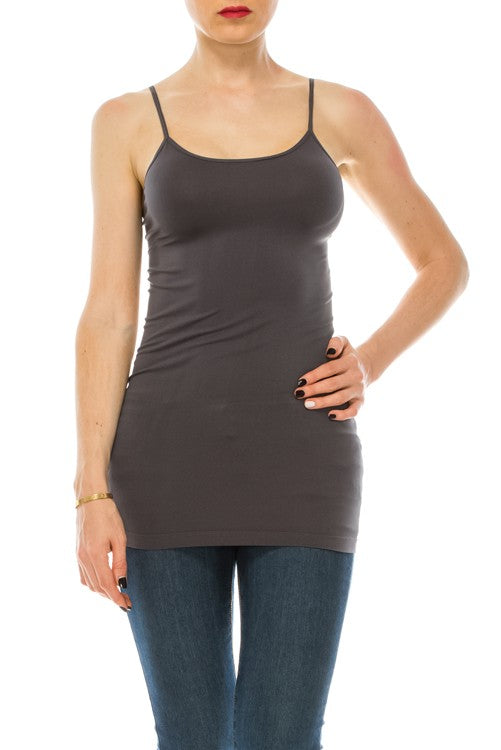 A timeless classic in The b Store closet, is the must have Magic Cami! The Magic Cami is your essential shape wear piece. Perfect for layering under your favorite fall sweaters or dressy sheer tops. 
The Magic Cami shapes and smooths, gently slimming your silhouette without the rib crushing pain of other shape wear brands.  Made of  machine washable 92% animal-friendly poly-blend and 8% of our secret magic stretch thread, the Magic Cami reshapes itself every time it is washed.
So, if you love our Magic Pants or our Magic Sweater, then this is the perfect foundation garment to compliment your B Store ensemble!